We believe the service we provide is an integral part of the product we deliver. 
MISSION: At Trim USA, we know that every customer has individual needs, unique applications, and unusual problems to solve. That is why our entire staff is committed to GETTING TO YES and focuses on SOLUTIONS.
Headquartered in Tobaccoville, NC, Trim USA produces and distributes high quality films, application materials, accessories, and tools for the graphics industry. We are a small, family-owned business with a knowledgeable and dedicated staff who are here to assist you with any industry needs. In every customer transaction, we act as a consultative partner, one dedicated to finding the right product for the customer's needs. Toward that end, our customer service representatives receive consistent in-house learning opportunities because we pride ourselves in our ability to provide top-tier customer service.
Trim USA was started by one man with a unique philosophy about decorating with films. In 1978, Rodney Ashby entered the performance films business with a box of pinstripe tape worth $100, calling on car dealerships and offering to stripe cars with the materials in-hand. Ashby brought a creative approach to this endeavor, developing graphics with the end-use customer in mind. Ashby retired in 2011 and Trim USA is now owned and operated by Chris Bowen. Since its creative inception in 1978, Trim USA has championed innovation, customer care, and resilience above all else. With these values in mind, Trim USA has adapted its services to the ever-changing needs of the industry.
From a one-man service to a small shop on Trade Street in Winston-Salem, and eventually to the large warehouse space we call home today, Trim USA has grown to become is the United States importer and stocking distributor for the life of LX Hausys (a division of LG) Benif Architectural Films, which is imported from South Korea. Trim USA also stocks and distributes an abundance of American manufactured products from 3M, Transfer Rite, Siser, and Perimeter Trim.
Today, Trim USA is well known for quality performance products backed by outstanding customer service and a sales approach that makes a critical difference to customers. We understand the requirements of the industry and challenge ourselves to find more ways to bring value to our customers.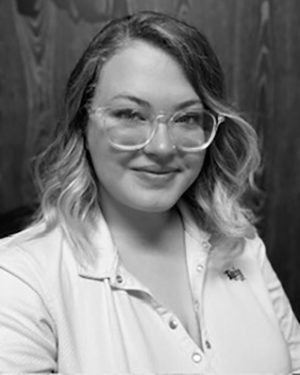 Taylor
Architectural Film Product Manager
In 2021, Taylor joined the Trim USA staff as a machine operator apprentice. It was through this position that she learned about the sign and graphics industry and where she learned about our Benif Architectural Films. Prior to this role, Taylor had no experience working in or around the industry but after working in healthcare during the pandemic, she knew she needed a fresh start. As her interest in the Benif line grew, Taylor stepped into the role of product manager for our architectural film lines. Today, she handles all Benif and 3M Di-Noc orders and manages existing customer relationships while trying to expand the product reach and build new ones. Her favorite part about working for Trim USA is the collaborative environment and the team's customer service centered approach to business. She loves the fact that the team always believes in her, as she does them; constantly encouraging one another and celebrating every accomplishment, big or small. Her biggest strengths are her dedication to her customers and her determination to find the best solution to fit each customer's unique applications and projects. When she is not working, Taylor enjoys cooking and spending time outdoors. Occasionally, she convinces Chris Bowen to have a cookout at work. That way she can get the best of both worlds. Her favorite quote is "I don't care what they say about me. I just want to eat," said Pam Beesly from The Office. Family is incredibly important to Taylor, and she greatly enjoys spending time with her loved ones. She believes that life is precious and that everyone should be encouraged to do the things that make them happy, a conviction she practices each and every day.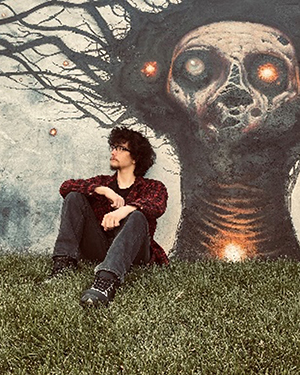 Denver
Machine Operator
Denver joined the Trim USA team just under 2 years ago as a machine operator. As our machine operator, Denver works on conversions, striping, pre-masking rolls, and anything else that uses the machines on the production line. In addition to his responsibilities in production, Denver also helps with shipping and completes a multitude of tasks in the warehouse. His capacity for learning and his ability to pick things up quickly have allowed Denver to take on a myriad of projects. Another skill that contributes to his success is his mind for machines. Denver understands how things work and is able to find efficient ways to get work done. His favorite aspects of working at Trim USA are the friendly and inviting people. He says that working here feels like working with close friends and family. His favorite quote is "do or do not, there is no try" – Yoda. When Denver is not working, he continues to put his analytical and problem-solving skills to use by helping his family with their own projects. He also enjoys entertaining his loved ones and making them smile. There is no doubt that Denver's family and friends mean a lot to him.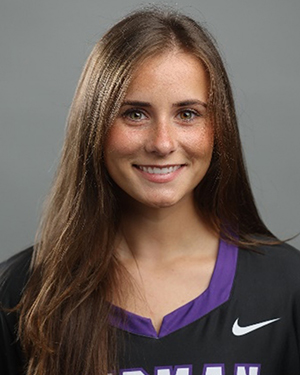 Libby
Marketing and Media Specialist
The newest member of the Trim USA staff, Libby, came on board in June of 2023 as our marketing and media specialist. Some of her responsibilities include social media posts, email blasts, trade show preparation, and advertising. In May of 2023, Libby graduated from Furman University with a Bachelor of Arts in both Political Science and History. While at Furman she was a member of the Division I Women's Lacrosse team and served as a team representative for the Student Athlete Advisory Committee. Trim USA has always been a part of Libby's life as it is a family company. She enjoys the atmosphere of a small business and likes it that everyone shares a general knowledge of the day-to-day happenings at the office. She also appreciates the wealth of knowledge her colleagues have to offer regarding both the company and the industry in general. When she is not working, Libby coaches field hockey and lacrosse and interns for a political campaign. She enjoys being active and spending time with family and friends. Her favorite quote is "We must all suffer from one of two pains: the pain of discipline or the pain of regret. The difference is discipline weighs ounces and regret weighs tons" – Jim Rohn.
We want to hear your voice and understand your needs. Give us a call!
Product Brands
Trim USA Products